Rehearsals
Rehearsals are held on most Monday evenings from 8:00 pm to 9:45 pm at Fernhurst Village Hall.

The season runs from September to June (except Easter Monday and three Mondays over the Christmas and New Year holiday period).

Prospective members are of course welcome to come along and join us in a rehearsal any Monday evening.




Venue

Fernhurst Village Hall
Glebe Road
Fernhurst, GU27 3EH

The Village Hall is on the corner of Glebe Road and Midhurst Road (A286)
Car Parking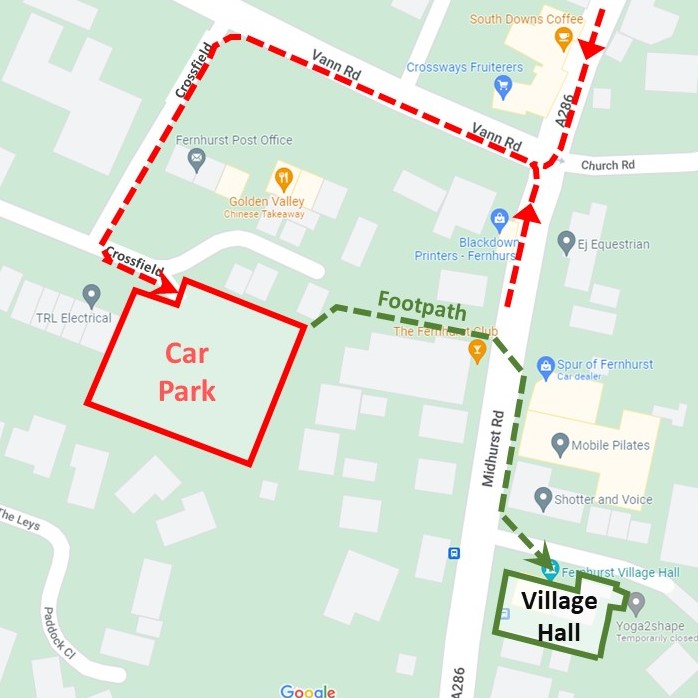 Parking adjacent to the village hall is limited.
However, Fernhurst's central car park is just one minute's walk away and FREE.
Directions to the Car Park
From the Midhurst Road (A286) turn into Vann Road then turn first left into Crossfields.

From the car park there is a footpath back to the Midhurst Road emerging just a few yards from the Village Hall on the opposite side of the road.